Mealworm larvae and pupae sifter
I am currently designing a 3D-printed sifter intended to separate pupae from larvae. This seems to be the biggest issue for me as my farm becomes larger and larger. Picking out pupae by hand used to be fun; now it's tedious!
I saw a really neat video of an automated sifter which was able to separate most of the pupae from the larvae. From what I could tell it used long rails (instead of the square-shaped mesh we typically use), which were not wide enough for pupae to fall through, but were long and wide enough for larvae. You can see this beginning at the 2:10 minute mark.
Fast forward to my 3D design, I am wanting to know the average width I need for my slots, so that an average sized larva can fall through, but not an average sized pupa. This is assuming that pupae are slightly wider than larvae. I am fully aware there are a variety of sizes and that I won't catch them all, but it's a start!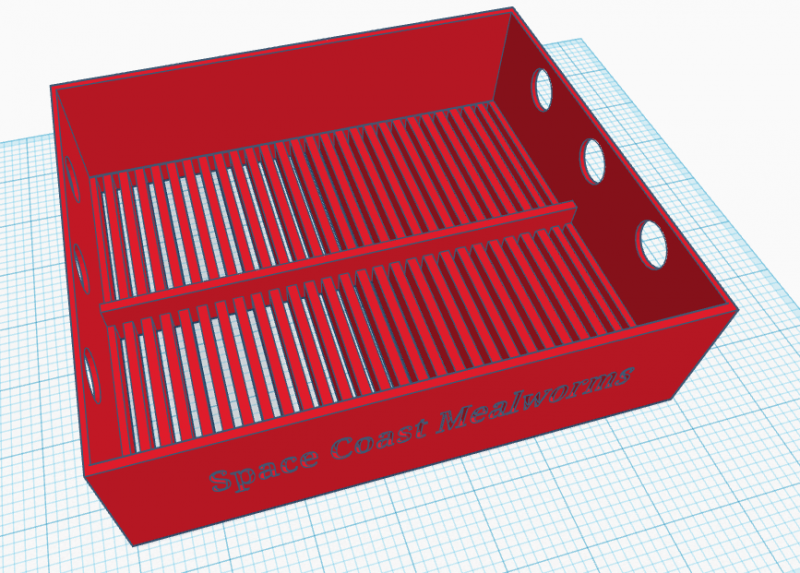 is a picture of my sifter so far. The only thing I plan to adjust is the slot sizes and maybe their orientation.