Black Soldier Fly Breeding in Hot Attic
I have attempted the large endeavor of breeding BSFL in my attic a little while ago, but the food for the larva dried out quickly in my hot and not particularly humid nor dry attic and the flies probably didn't lay eggs after not having 24/7 blaring light. I have them in a tall wooden box with screen on all sizes except the floor and inside is the larva bin and a bucket of flour for the larva to pupate into and a fake plant and cardboard pieces. I tried doing it with natural light from the Maryland sun in late spring, no special heating elements. My room might not be quite hot enough for breeding, it hovers around 90F and the mid to late 90s on hot days. I was considering a box to enclose the cage so humidity and heat could stay inside, but I still would need the either remove it every other day or put a few hand slots in it for food deposit, misting of the substrate, general adjustment, and removal of all items inside if ever needed. Doing the framework for the cage and items took awhile, and putting for zippers and a fumehood-type glove insert would be tricky too. It would be even trickier if it had to be inside a box, because maintaining the larva substrate and location of things would be hard without a glass window inside where I would look. This is the instructables tutorial I am relying on for my design and it is a very complex build with heating, lighting, insulating, and deodorizing elements all inside a tall box: https://www.instructables.com/id/Fly-Cage-Black-Soldier-Fly-Breeding-UK/
I wonder if I should put them into a hot and humid room with artificial lighting from an led floodlight for most of the day, and the ventilation would be a large fan pointing out a window. Specialty BSFL lights are expensive and don't last long, so I need something I could run 24/7 for years preferably. Should I bother mounting a humidifier, heater, and carbon filter fan within the wooden box covering the cage I planned on using or should I just use a room dedicated for them? Should I enclose the whole cage in the tall wooden box and cut out holes and insert flaps on hinges and glass windows to see inside, or is this uneccesary.
Would these larva be edible if I fed them spoiled or even rotting food? I heard you could use meat but it would require extensive ventilation and it to be rerouted outside a window through the carbon filter fan. I am considering using my old dry potatoes to feed them, but they are crusty and dark grey; they might be too hard and I probably couldn't use water to make them more edible.
Could these larva eat rotting food? I mean like the food covered in white and yellow mold you see on plants.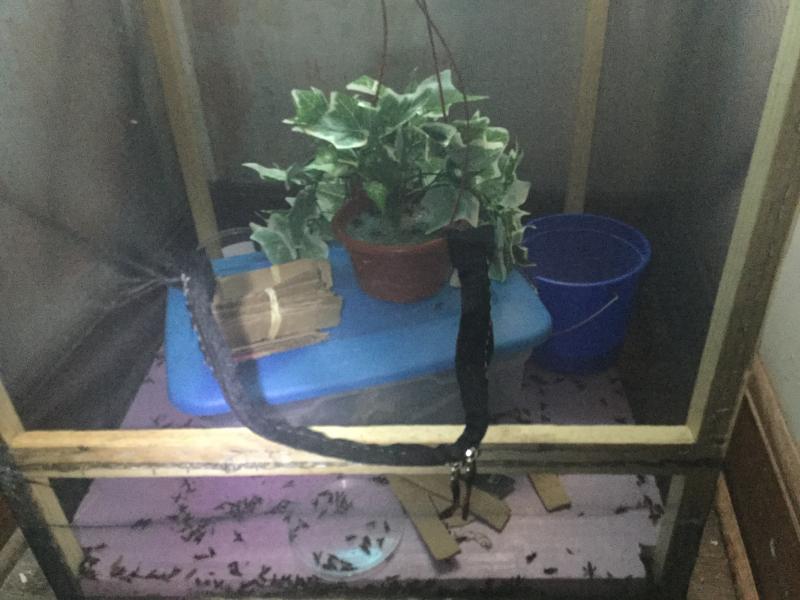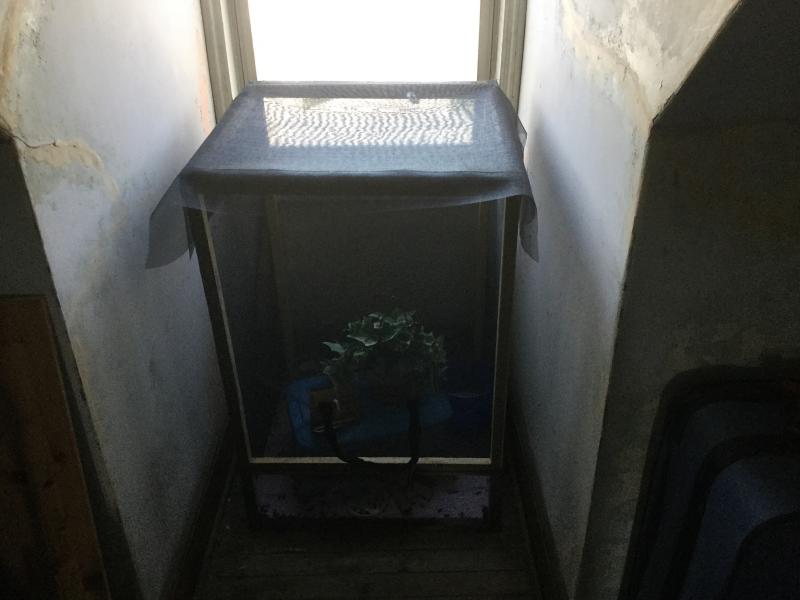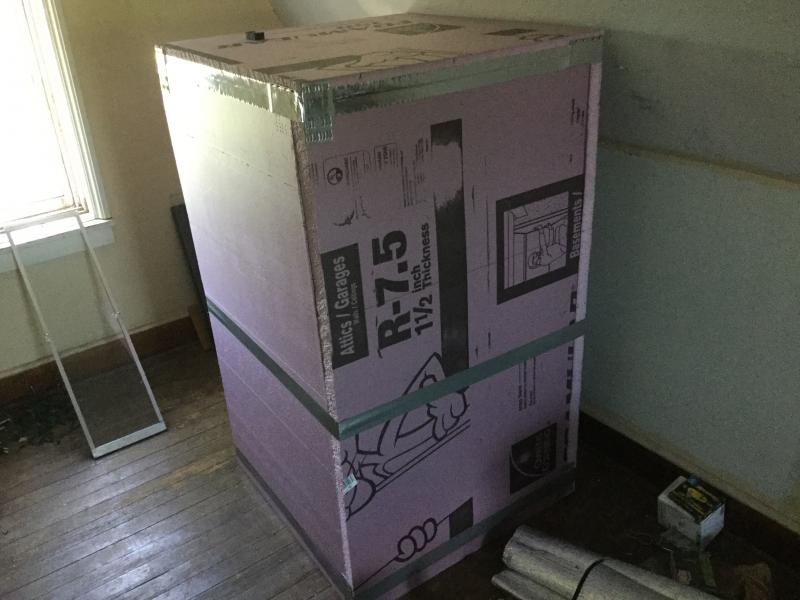 Tagged: