Deformed mealworm beetles
Background
I got 100 worms from the pet store back in the spring. Nursed them back to health, they grew and reproduced. Their offspring are now pupating and reproducing. Everything was fine until this week.
I just did a major overhaul of my system including cleaning, changing the feed, and trying a few different ideas for a more scalable pupae hatchery. During the process, I moved the pupae quite a few times.
The Problem
Ever since then, a lot of the new beetles are missing part or all of their shell. They seem to be getting stuck coming out of the pupa, and it doesn't fully come off like it should, so they can barely get around.
The possible causes I can think of:
Stress from being moved.
They are now lying on paper towel instead of plastic, maybe it's adhering to them. But I doubt it.
There's a lot more pupae now than ever before, maybe they're too cramped and this is all coincidental.
The pupae hatchery design itself. They're on a slope instead of flat ground now.
Is there anything I can do to save the remaining pupae from this fate?
Example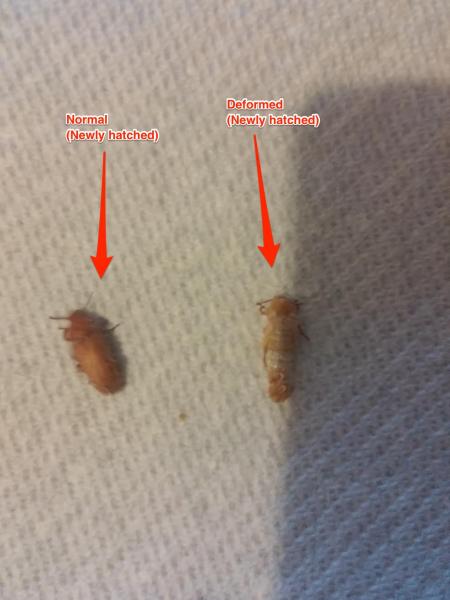 New hatchery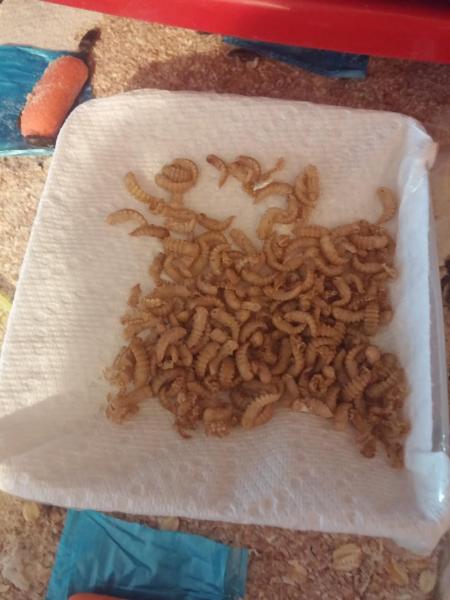 P.S. Question of semantics... when they come out of the pupa, is it called "hatching" or is there a better word?